Light and shadow, in a perfect circle.
The Eclipse is a lamp that handles the absence of natural light with equal grace as it does the abundance of it. Designed by
Tilen Sepič
.
BUY ECLIPSE
Eclipse by Tilen Sepič


During the day, it is a minimalist but perfect wooden circle on the wall – a symbol, an icon, a statement or a design piece. After sunset, the Eclipse becomes a source of light, not just any but a special one. A light trace in the form of a circle can be adjusted and amplified to suit one's needs, yet there is also an equally impressive shadow that accompanies each position. Together, the wooden frame, light and shadow make up a group of interconnected elements that transform a wall into a timeless screen.

In the colour of "perfect"


The light that reflects from the wooden frame creates a ring of warm and mellow illumination. The slight gradient in colour temperature mimics the natural shade of a 'perfect afternoon'.
Impressive night and day


This is a visually dominant object and is designed to have an influence – that is why the wall version is the only option. Its light is gently diffused and is strong on warm tones. Eclipse spreads positive vibes, has a soothing effect and brings on a meditative state of mind.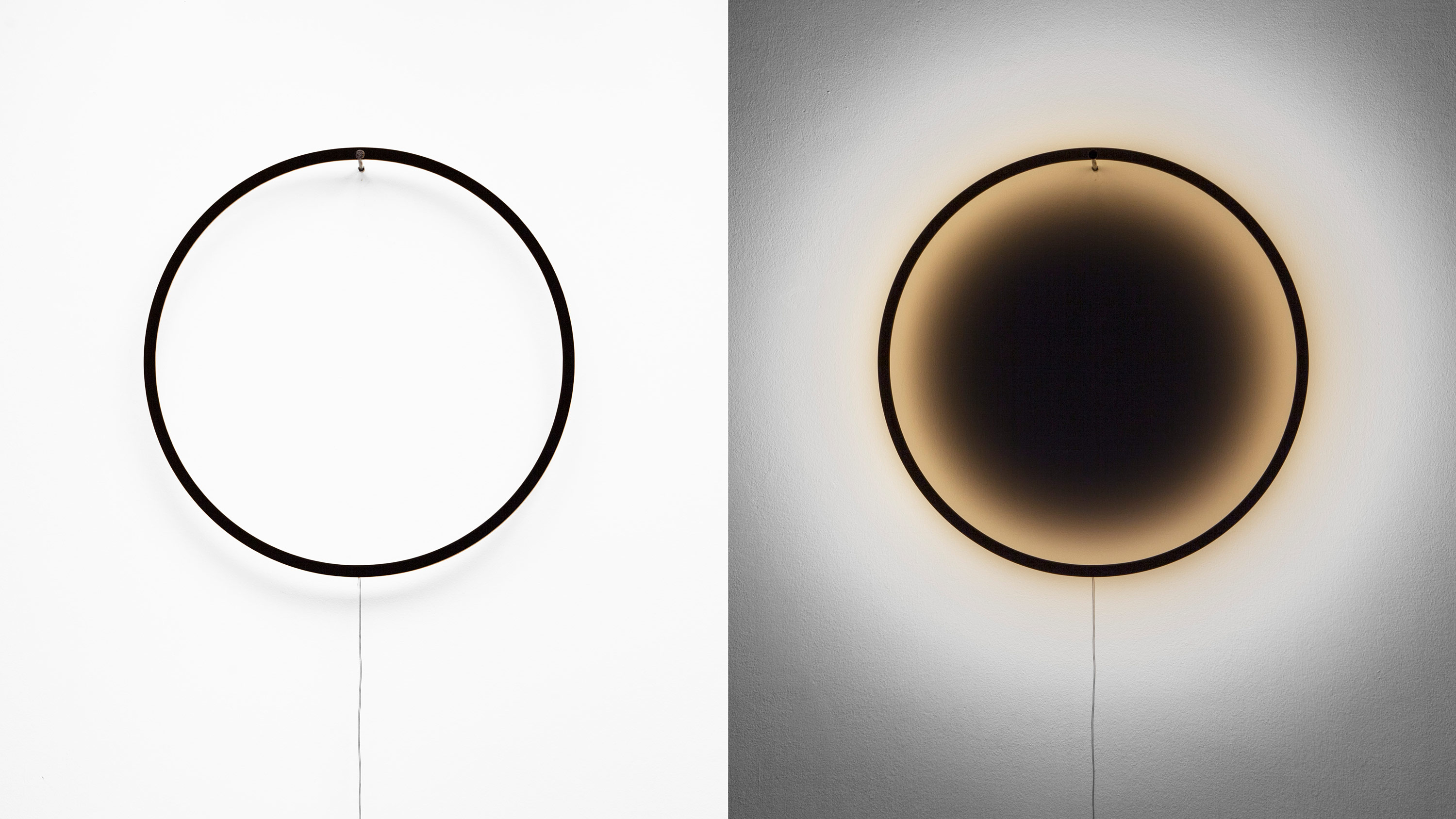 Manual interface


The lamp can be adjusted manually by moving the frame closer to or further away from the wall. The scale of the distance that is created defines the lamp's luminous effect and resulting mood. Each and every change becomes a creative act.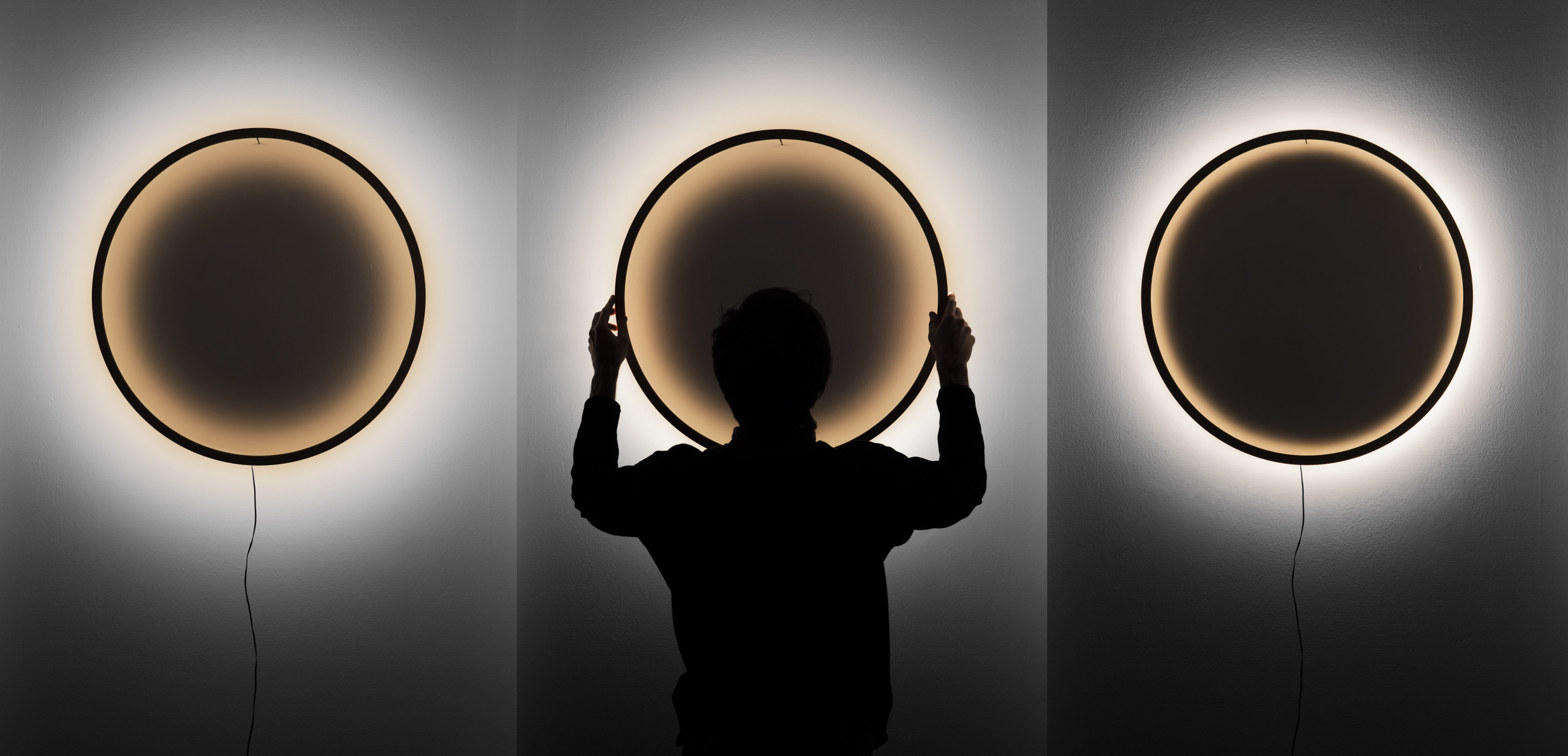 Made by design guys


Eclipse is a quality produced design item designed by Tilen Sepič and made on a small scale, piece by piece, in a circle of passionate but skilled artisans. The production process and design details were optimised innumerable times, resulting in uncompromised quality made available at a reasonable price.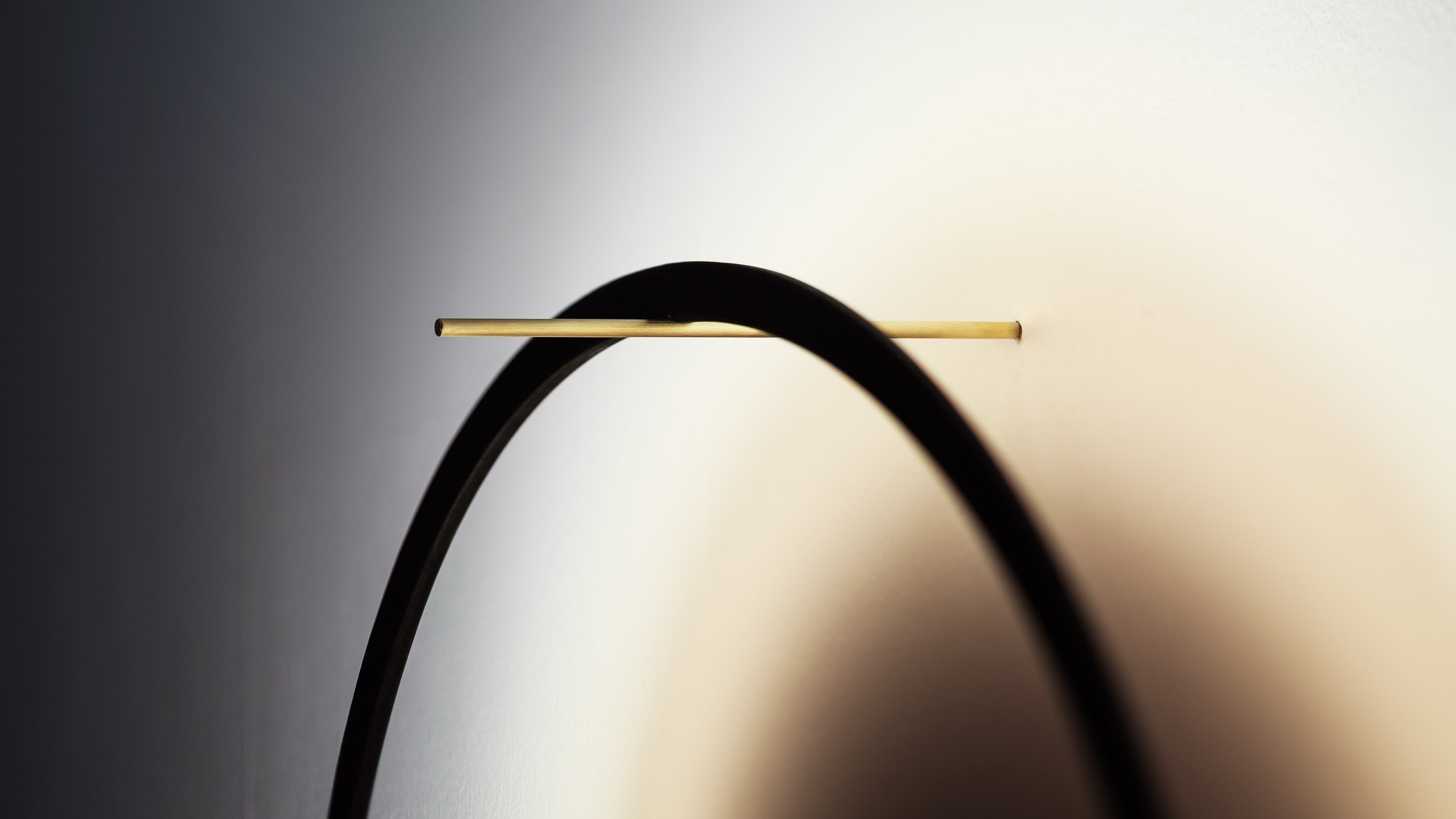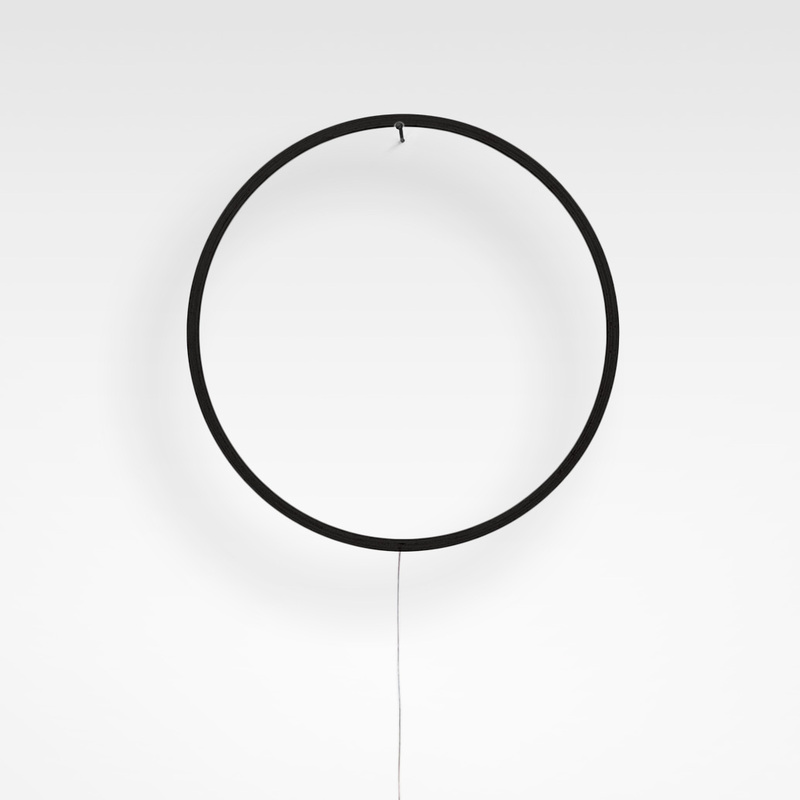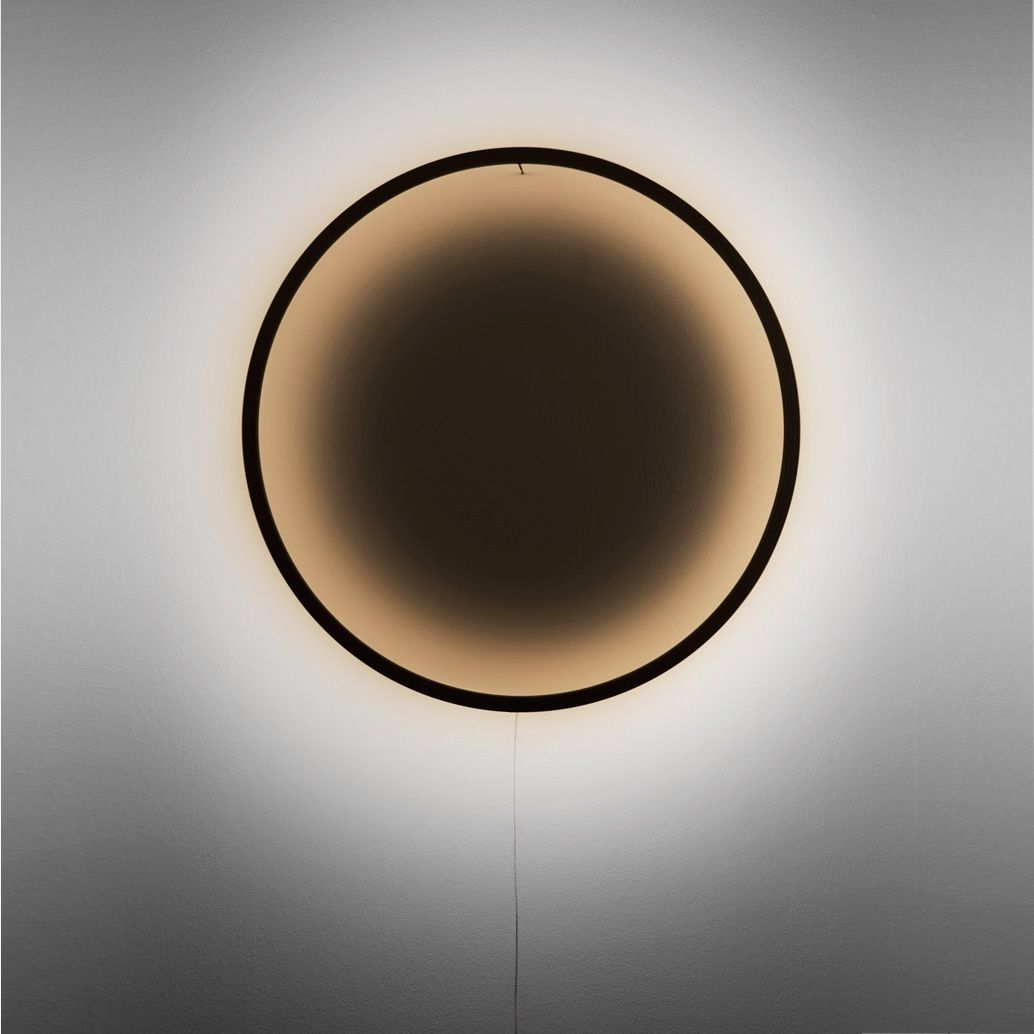 Eclipse, 70cm - burnt wood with remote dimmer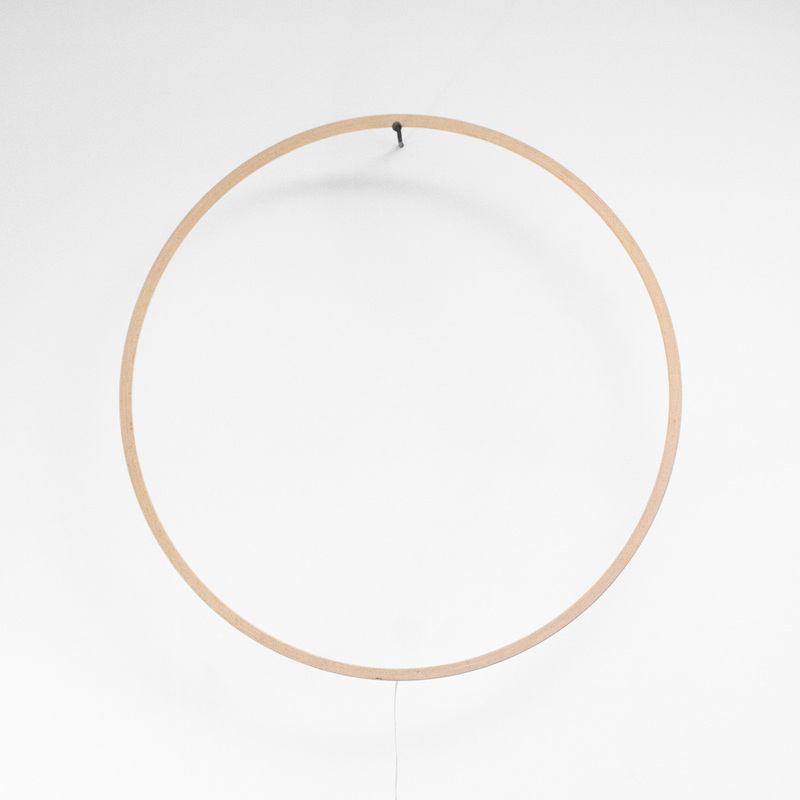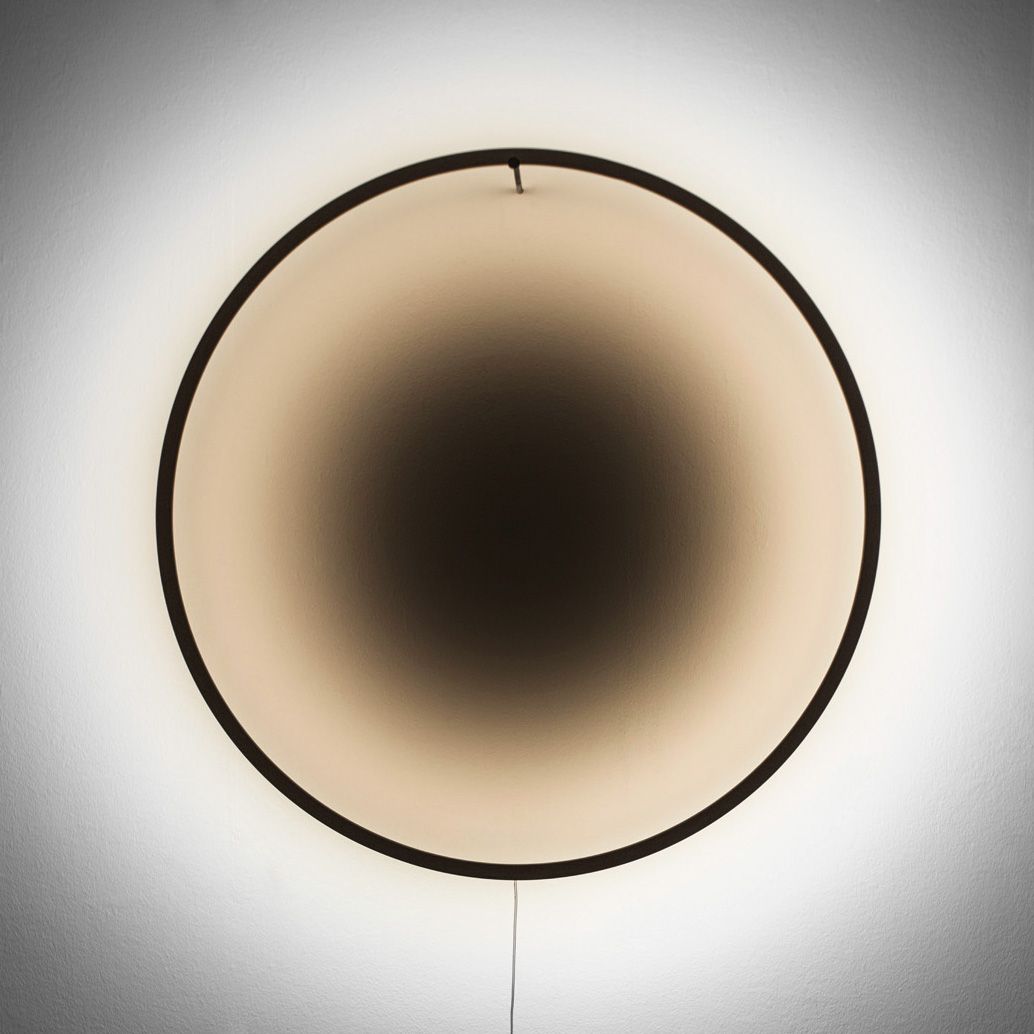 Eclipse, 90cm - natural wood with remote dimmer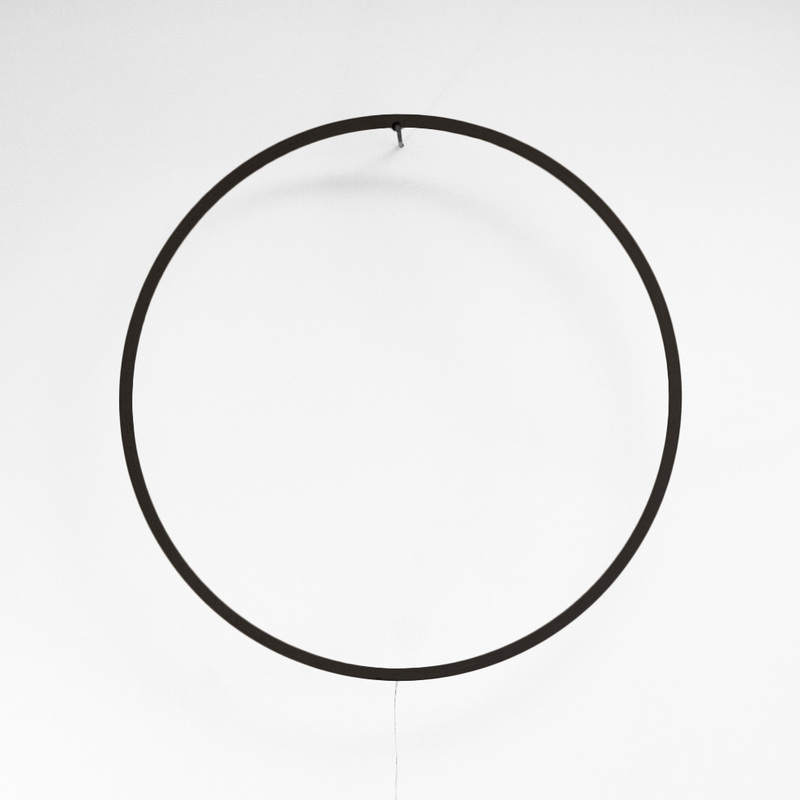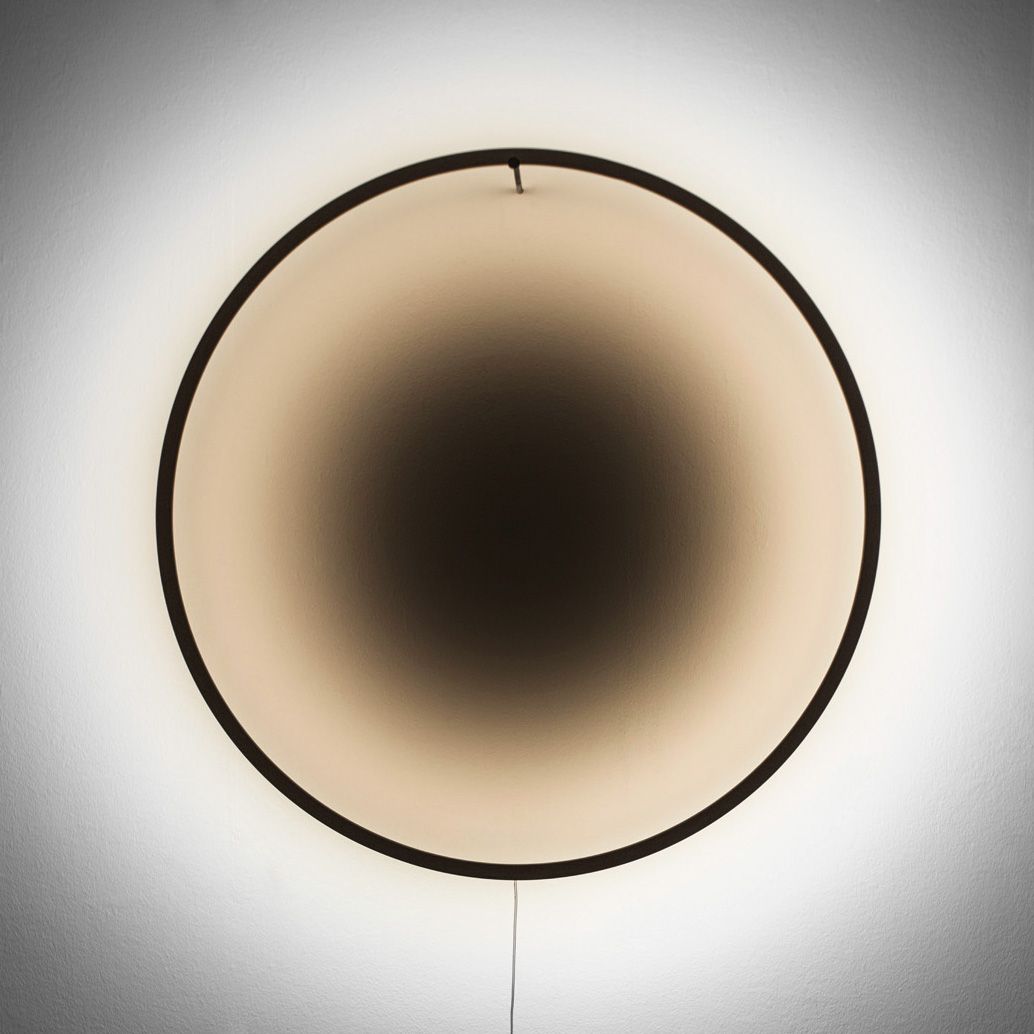 Eclipse, 90cm - burnt wood with remote dimmer